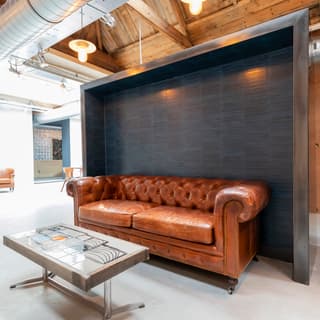 Our lounge - Your living room
A spacious, inspiring lounge with comfortable sofas and work spots where you can just chill out with a coffee or healthy shake or smoothie from our juice and coffee bar.
Or book a work spot and get some work done before or after your workout.
Our lounge hosts changing art exhibitions to inspire you and if you feel like it's time to put some ying in your yang, join one of monthly cocktail parties or dinners.

Book your workspot now and get free gym access!
Available in 2022 with full and half day workspot bookings.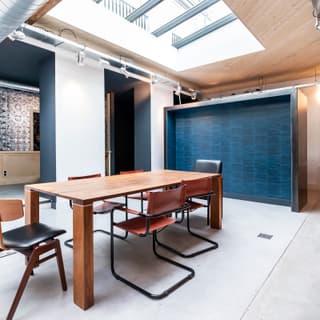 Comfortable work spots
Flexible working spots are available, including high speed internet. Working or working out? It does not have to be a choice any more, you can do both whenever you like.
Work spots can be booked (subject to availability) for 4 hours or 8 hours.