 Massage by Tension Tamers
Tension Tamers is a collective of professional massage therapists with passion for their work. Their focus is to offer you the best massage experience available. Connecting through touch and helping you find balance in life on a physical, emotional and spiritual level.
All Tension Tamers massage therapists are professionally trained and experienced. They offer deep tissue massages, relaxation massages, therapeutic massages, sports massages and pregnancy massages. But this is only a foundation. Every session is completely customized, we always tailor the session to your wishes and needs.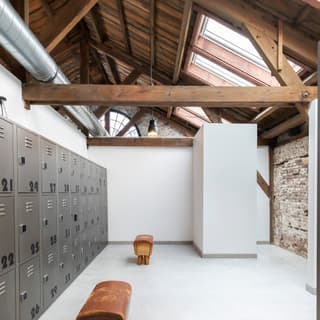 Feel pampered & energised
Spacious, bright changing rooms. Comfortable lockers. Fluffy towels and amazing, all natural beauty products.
All included in your membership.